The catas are still on top!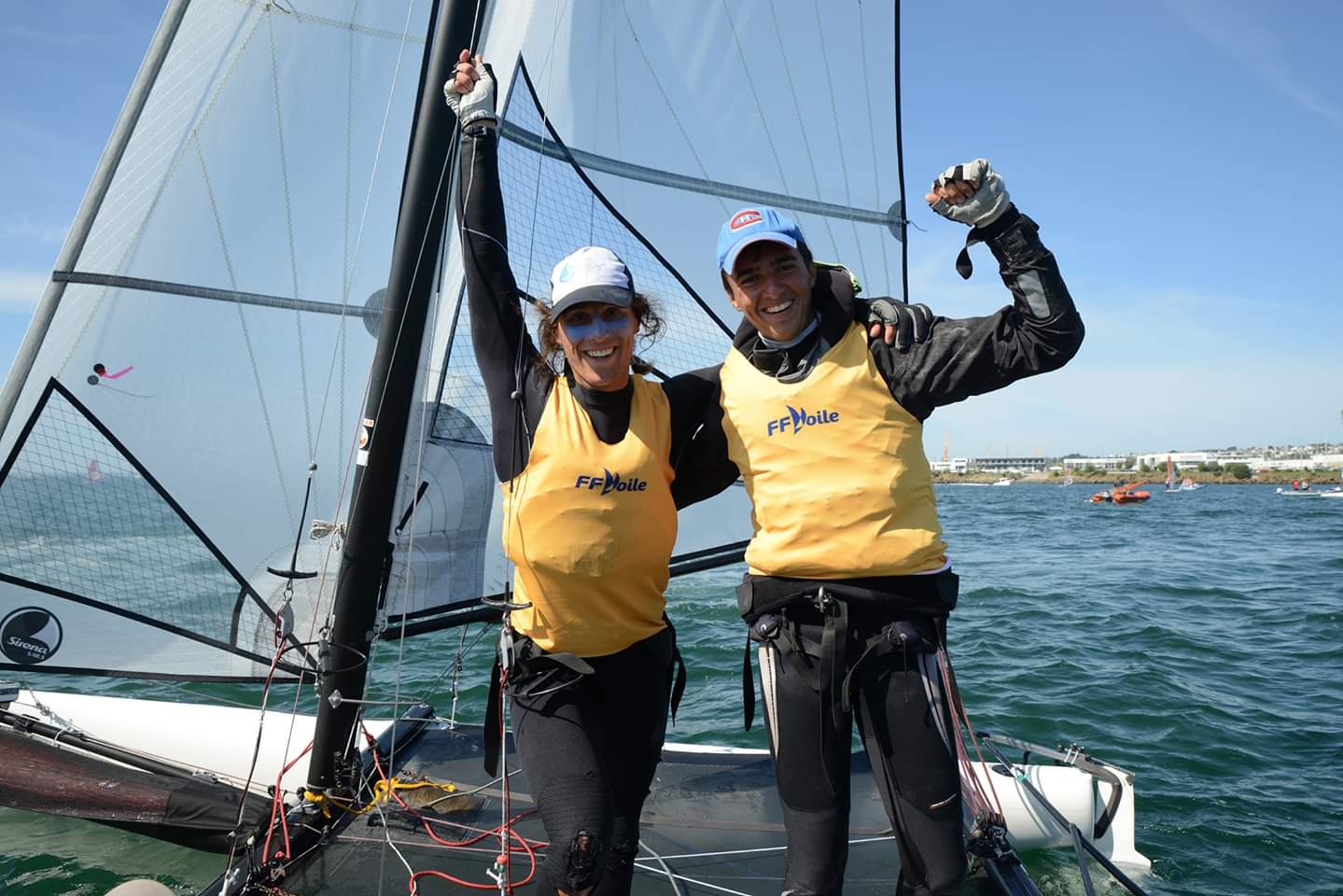 THE YCGM SL16 CATAMARAN CHAMPION OF FRANCE !!!
On the occasion of the 2019 French Championships, three crews from Grand-Mott made the trip to Brest, with very precise objectives: the crew Arthur Perez (YCMC) and Lilian Geolle (YCGM) had at heart to confirm their domination in SL16, the crew Jérémie Médioni and Lorcan Johnson aimed at the TOP10 and in SL 15.5, the crew Hippolyte Lavigne-Delville and Louis-Victor Forest aimed at the first half of the table.
The contract was more than fulfilled for all crews: in SL 15.5, Hippolyte and Louis-Victor entered the TOP10. In SL 16, Jérémie and Lorcan made a fantastic comeback at the end of the championship, winning the last three races (including the coveted "Medal Race"!), which put them in the TOP5. As for Lilian and Arthur, despite a small scare during the Medal Race, they finished on the first step of the podium and were thus crowned French Champions in SL 16 catamaran. They succeeded Andres Lemos and Hippolyte Gruet, who are still members of the YCGM.
A great satisfaction for the coach Stephen BAGOT, who has been in charge of the catamaran competition team for four years.
These very good results confirm the club's overall sporting policy, as the Yacht Club de La Grande Motte has now won the French catamaran championship for three consecutive years. A strong motivation for the other competitors of the club like Charles Trolard in OPtimist who finished 2nd at the International Summer Cup in Plérin last week (out of more than 100 participants) and who is following in the footsteps of the greatest...!