YCGM International Flying Nacra 15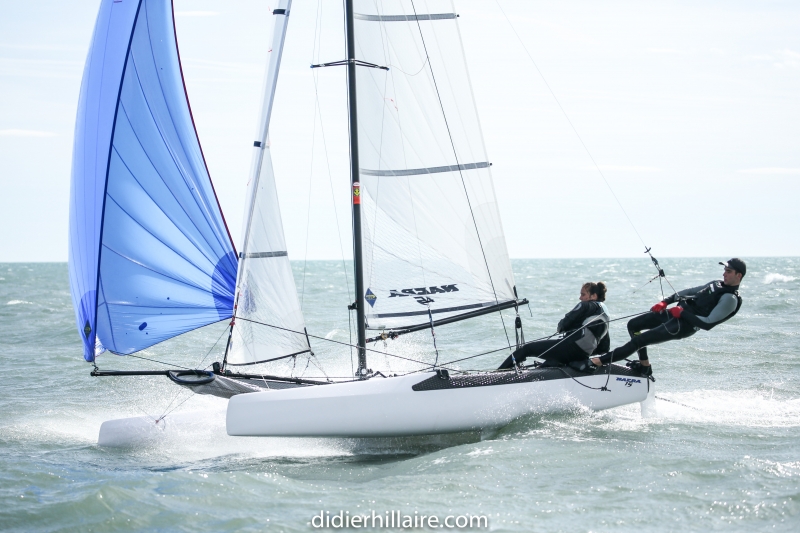 Following the evolution of the Nacra 17 Olympic class, Nacra Sailing presents the Nacra 15 FCS Volant multihull.
The Nacra 15 FCS (Flight Control System) will offer the ultimate sport catamaran experience.
The sail plan is identical to that of the Nacra 15 "C", with only the FCS foils in plug-and-play, an additional option for existing Nacra 15 owners.
This competition will start the ball rolling just before the Nacra 15 World Championship!
There will be between 10 and 20 Flying Nacra that will compete on the water. Come and enjoy the show.